G e n e v i e v e
---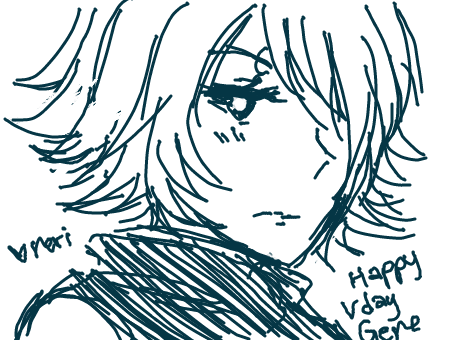 Drawn by the lovely *Neririn <3
19 || Short || Digital/Traditonal Artist || Poet || Honesty

My name is Genevieve but my friends call me Gene for short, or Fuu! I have roleplayed Fuu from KH/FF8 for three-four fucking years jegus fuck-- I love to roleplay, sing, dance, read, fangirl like an idiot, and sew- meaning cosplay or just cool new creations! As an artist, I know there's always room for improvement, so constructive critiscm is welcome.

Proud Slytherin girl!


-
I promise I will not judge you for your fandom, your preferred pairings or what you like.
We, as human beings, have a right to what we like, what we don't like, and what we do. However, in return, please do not insult or judge me by my fandoms, my preferred pairings, and what I like. Let us have mutual respect.

I promise I will be as kind as I can to those who are kind/respectful to me.
We, as human beings, deserve equal treatment, rights, and opportunities. However, in return, please know that I am only human, and like you, I have my off days. So forgive me, as I will forgive you.
Q u o t e s
---
B'aw, my OTPs are just so cute. (◡‿◡✿)
I want them to cuddle and watch movies together. (◡‿◡✿)
I want them to hold hands. (◡‿◡✿)
I want them to kiss. (◡‿◡✿)
I want them to cook for each other. (◡‿◡✿)
I want them to laugh with each other and have inside jokes. (◡‿◡✿)
I want them to fuck each other furiously in bed for hours on end. (⊙‿⊙✿)